Here's a little something for Thanksgiving…
My daughter took these pictures of our Turkey Tails in October.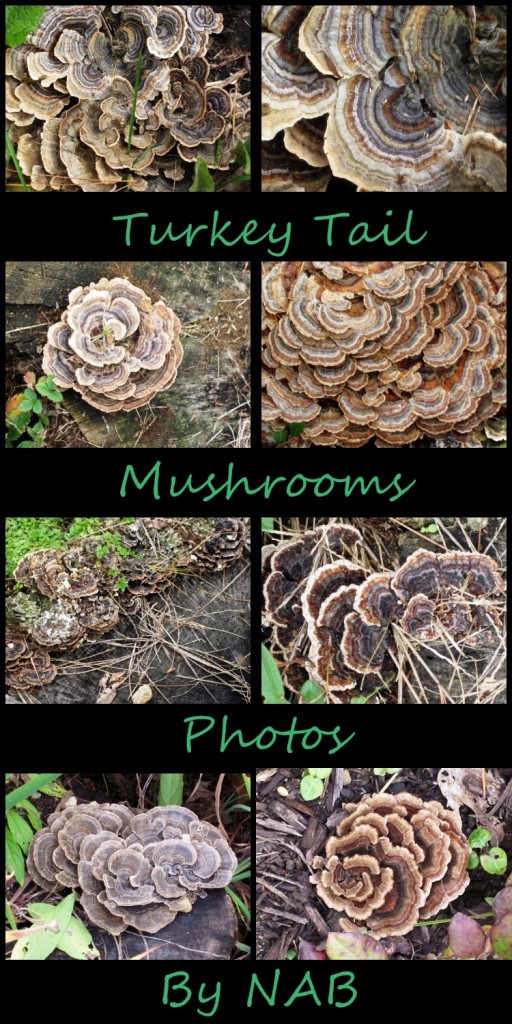 Turkey Tails are commonly found on stumps or other rotting wood…
and we have plenty.
We learned these were called Turkey Tails from Dan the Mushroom Man http://www.marchedimanche.com/2011/10/my-mushroom-man.html
I have linked to Mary at The Little Red House.  She hosts Mosaic Monday.
I am also linking to Donna of Garden Walk Garden Talk . She is hosting Words for Wednesday 'Texture and Pattern'.
This entry was posted on Tuesday, November 15th, 2011 at 10:23 PM and is filed under
Mushrooms
,
Observations
. You can follow any responses to this entry through the
RSS 2.0
feed. Both comments and pings are currently closed.