Elderberry was bigger than ever in June.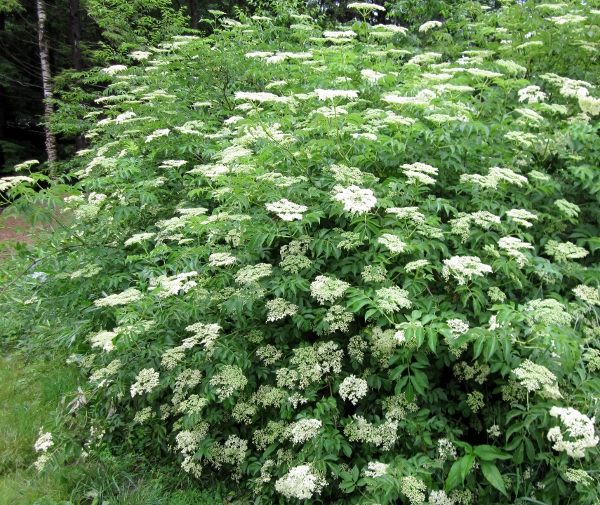 Now it is heavy with elderberries.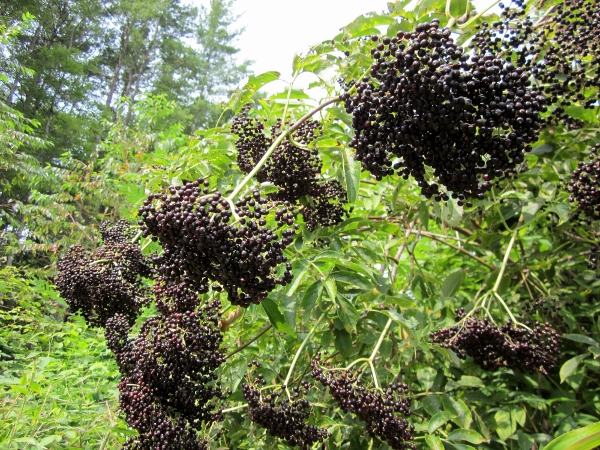 I was grateful for Milkweed in July.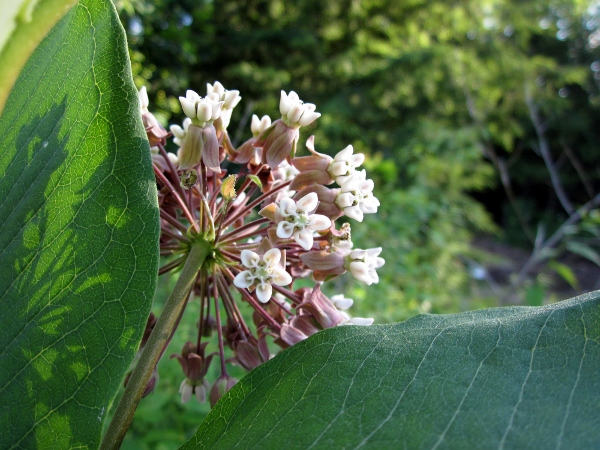 A closer look.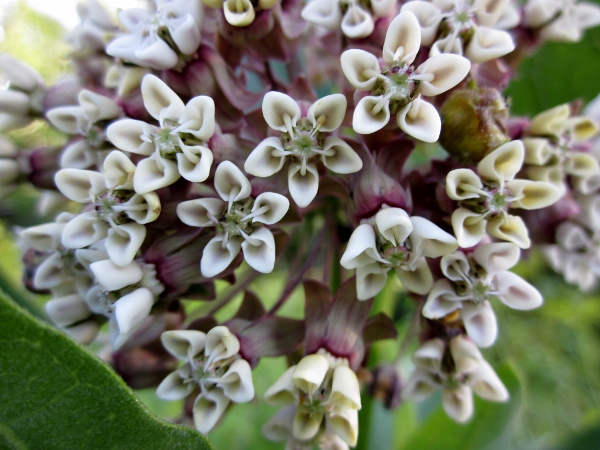 And the promise for more next year.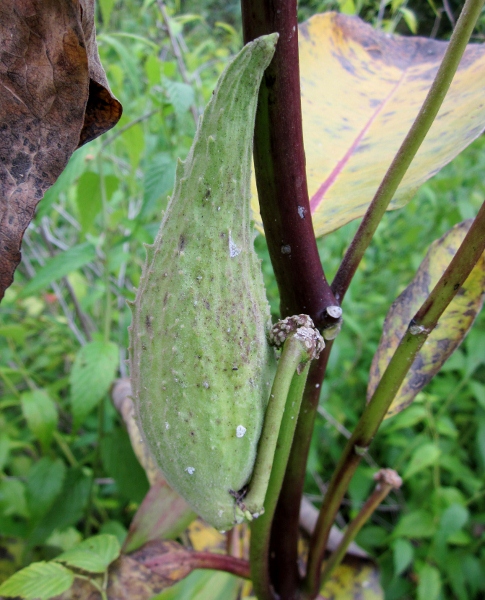 Because it brings Monarchs. This photo was taken in August.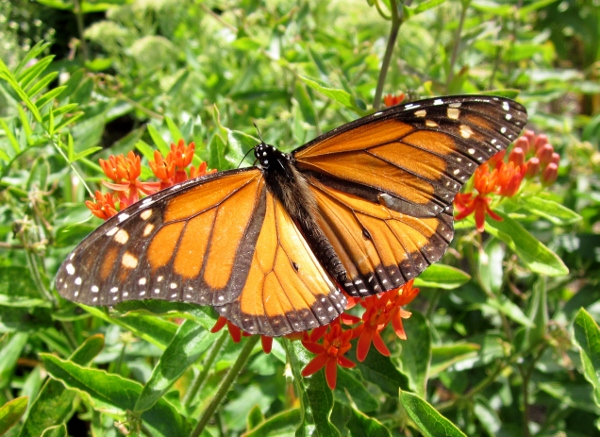 Black-Eyed Susans photo taken in August.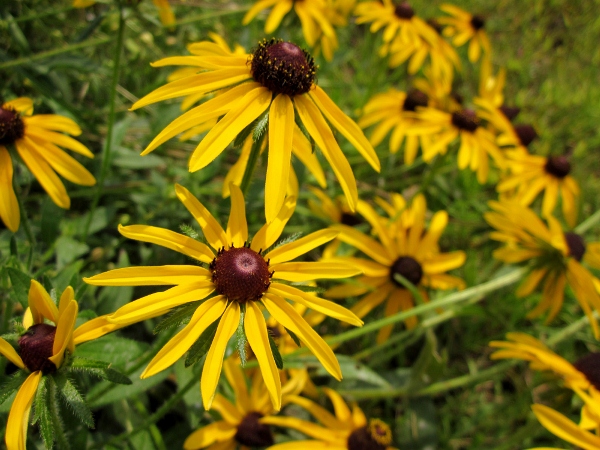 Woodland Sunflower is lit up in the shadows in August.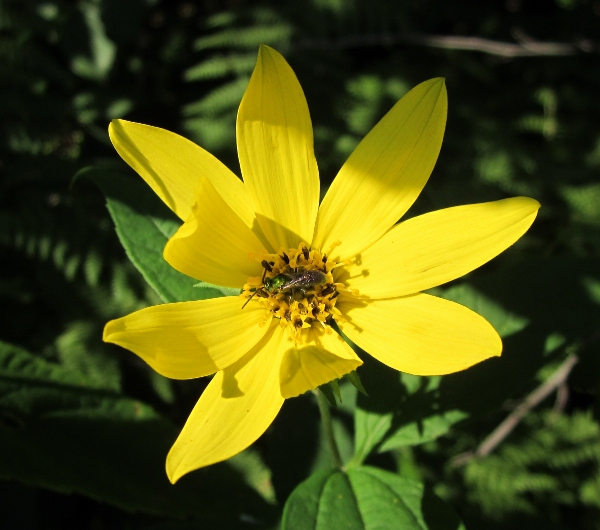 Asters in August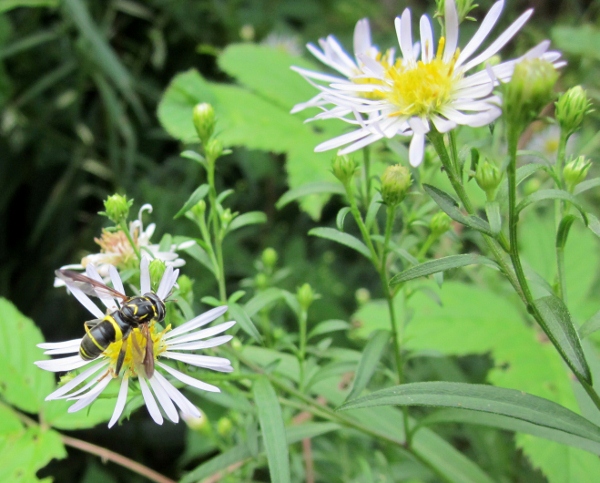 Asters with Goldenrod in early September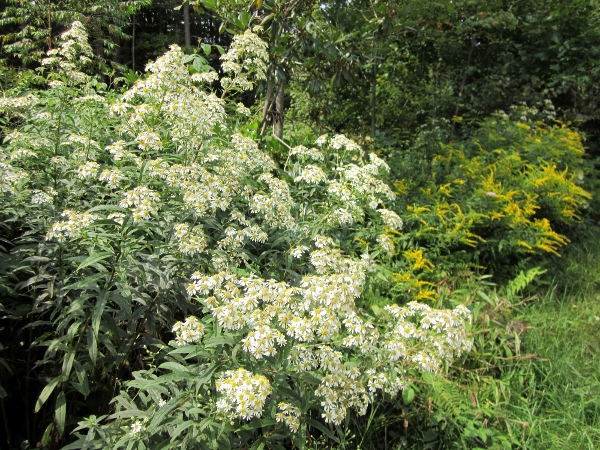 The same Asters flattened after Tropical Storm Irene.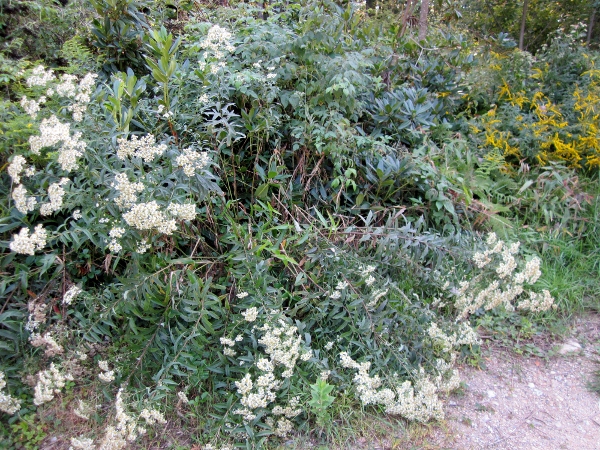 These Asters bloom a little later and have much smaller flowers.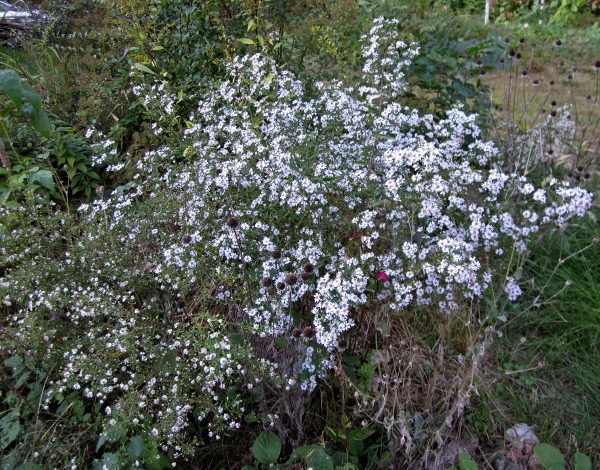 The same small Aster flowers contrast with the blue sky.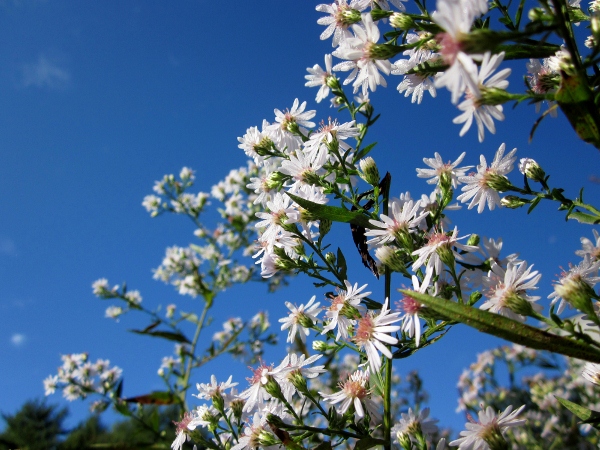 Another shot looking in.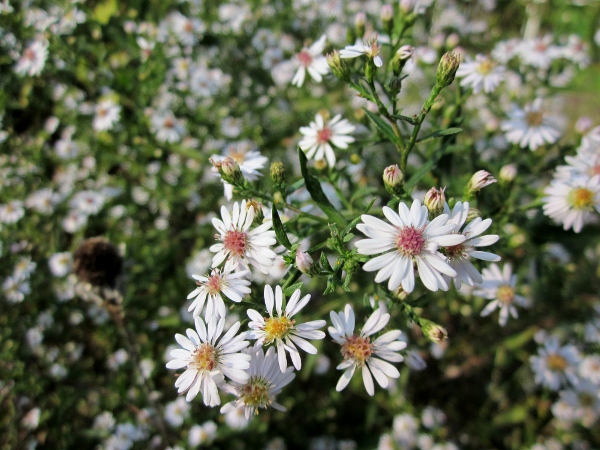 I don't mind if the shorter Goldenrod grows in the garden here.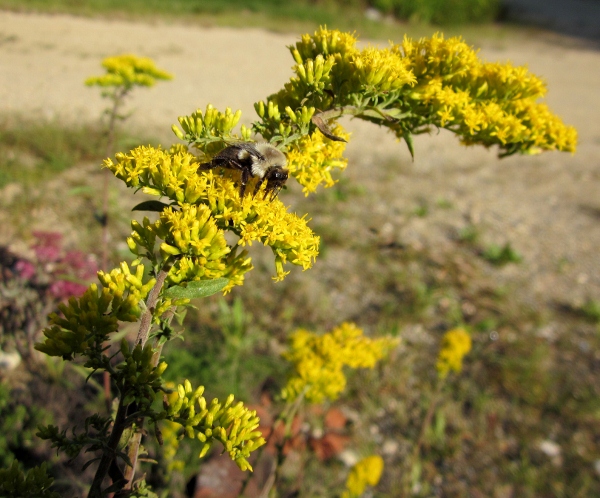 The bright yellow is a welcome sight in September.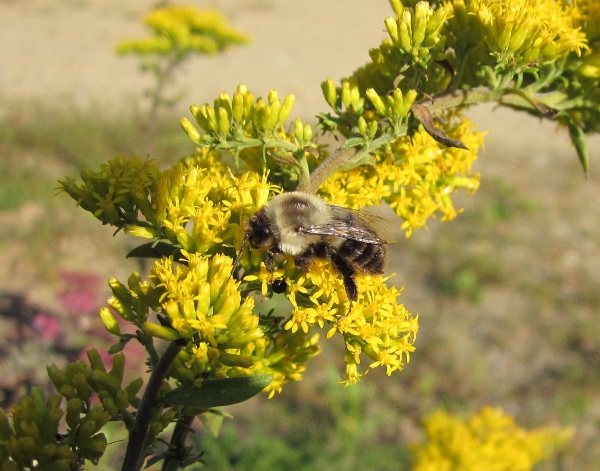 This oxalis caught my eye recently.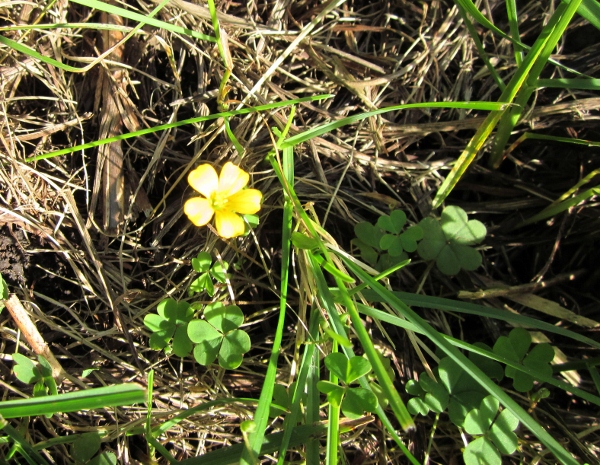 Worth a closer look.
One more shot.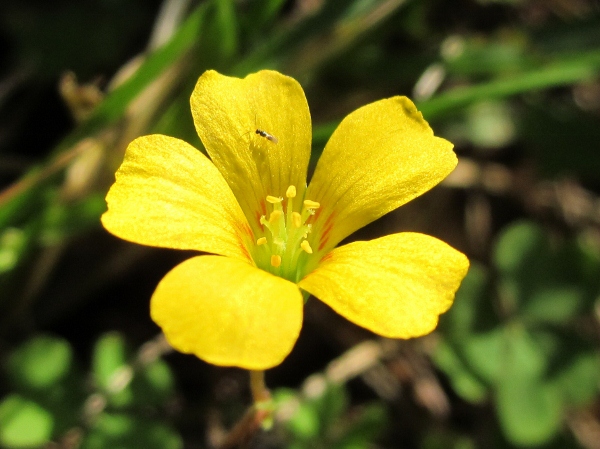 That's one small insect.
See his shadow? 
Does that mean we get 6 more weeks of Summer?
I am linking up with Gail of Clay and Limestone for Wildflower Wednesday.
This entry was posted on Wednesday, September 28th, 2011 at 7:45 PM and is filed under
Wildflowers
. You can follow any responses to this entry through the
RSS 2.0
feed. Both comments and pings are currently closed.