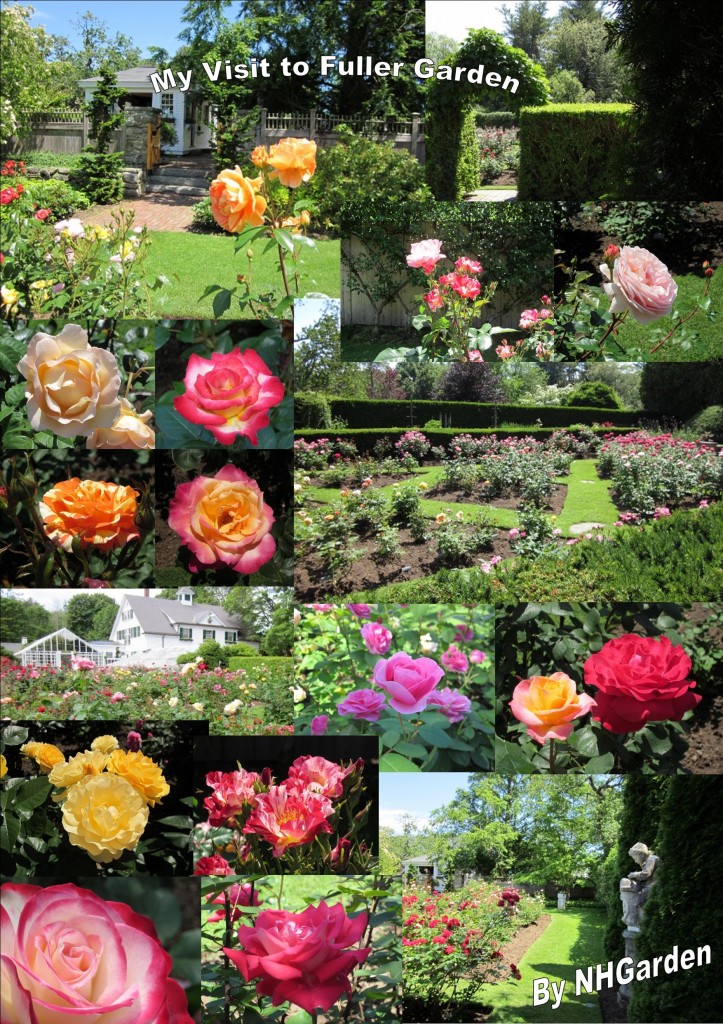 I still remember how I felt as I headed for the entrance to Fuller Gardens this past summer.  Oh, such a picturesque entrance with a sea of fragrant, fresh roses just beyond!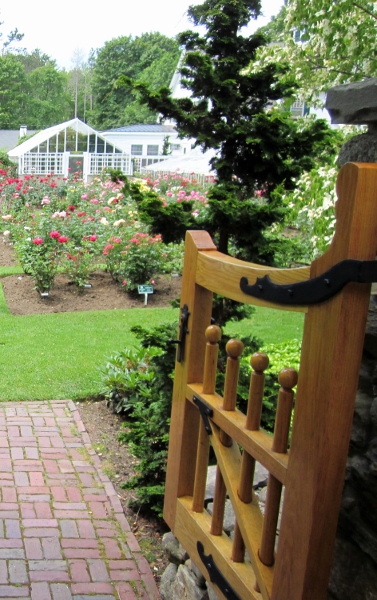 The fee was quickly paid, and in case you were wondering, the garden's worth every penny. I was handed a brochure, and we were told that a volunteer would give us some information before we entered.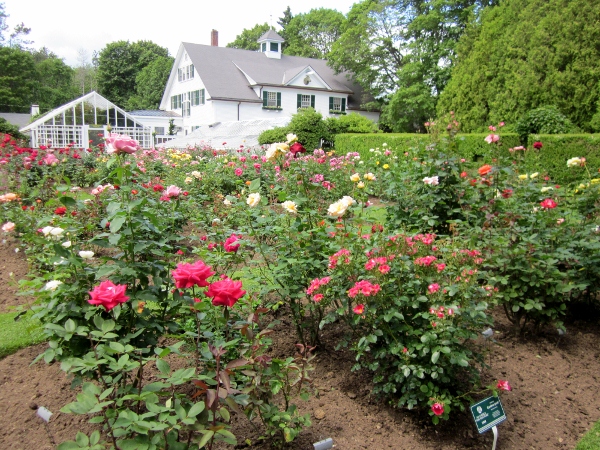 Now I consider myself a patient person, however, I was not ready for a history lesson, no matter how brief, while garden beauties were waiting just behind the gate.  However, I needed to focus my attention on the kind volunteer, before I could focus my camera on the roses.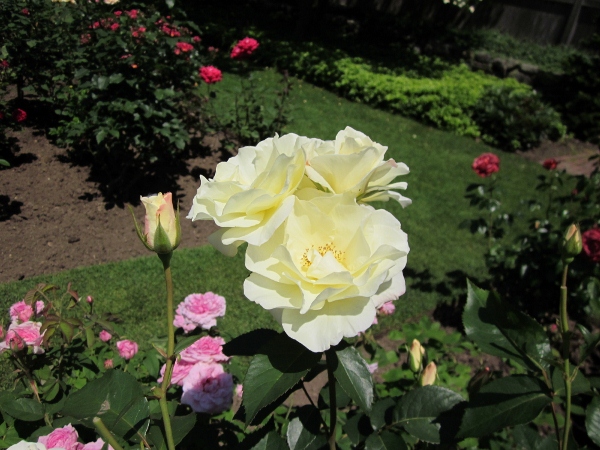 I smelled them, photographed them, enjoyed them. 
 Hundreds of varieties… So many roses, so little time. 

 Sure, I read some of the labels, only to be forgotten later. 
Perhaps you recognized some of them?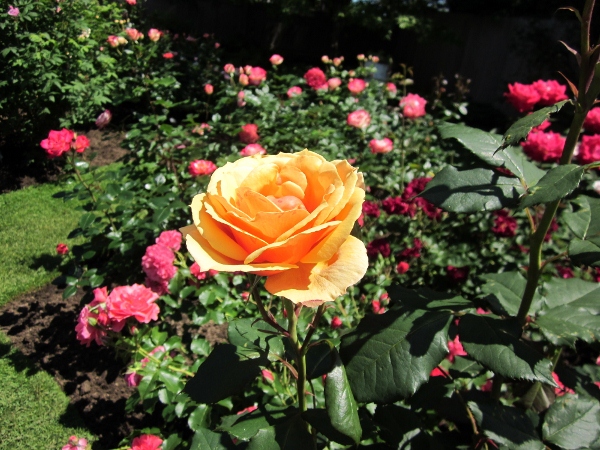 There is an interesting history here, so if you want to know more, here is the link:
http://www.fullergardens.org/FullerGardens/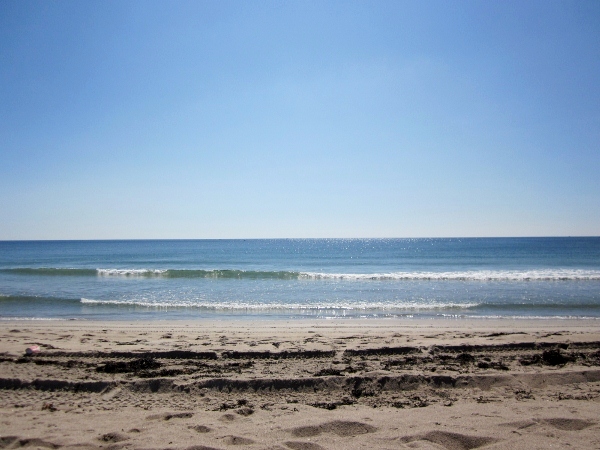 And the beach is nearby!
I am linking this post to Mary at The Little Red House.  She hosts Mosaic Monday.