This was one of my recent observations:  When it comes to my roses…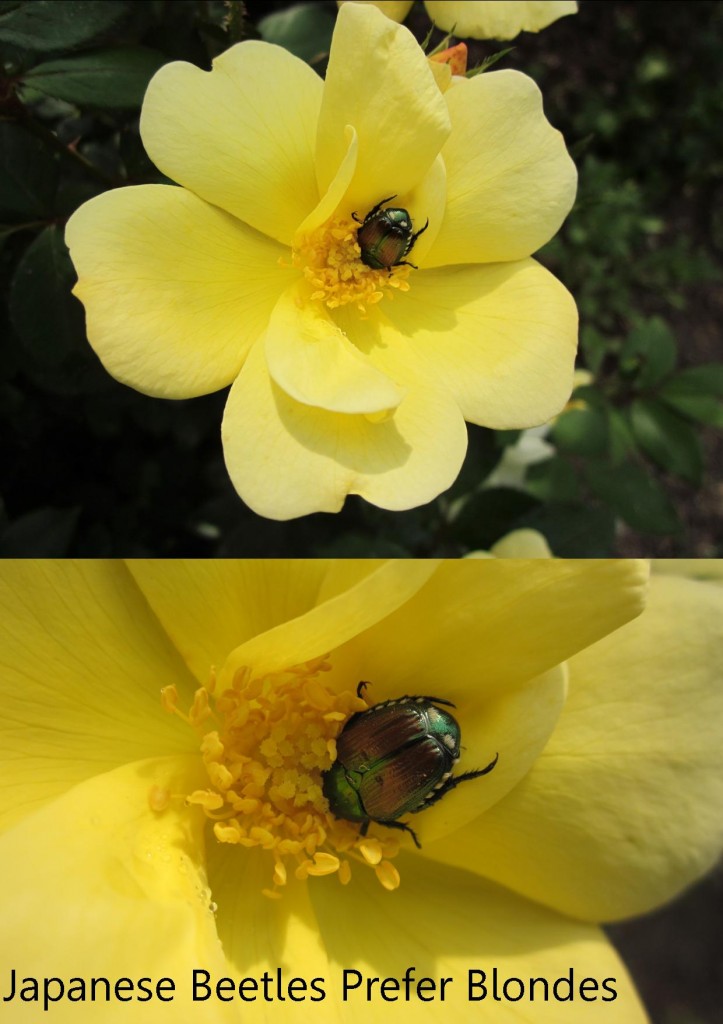 They also loved the leaves of our grape vines and cherry trees, but that is another story.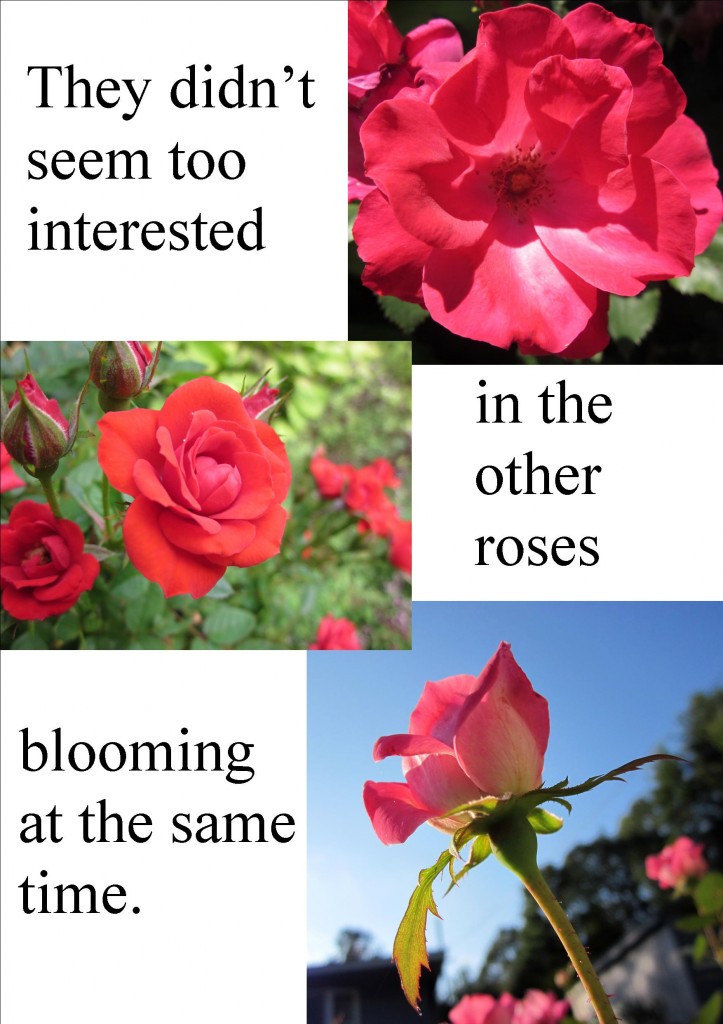 I'm still finding Japanese Beetles on my Sunny Knockout Roses.  Apparently Japanese Beetles are more attracted to roses that are light colored and fragrant.  Other roses above are Radrazz Knockout, a mini rose and Pink Double Knockout.
I have linked to Mary at The Little Red House.  She hosts Mosaic Monday.
This entry was posted on Monday, September 12th, 2011 at 11:59 PM and is filed under
Observations
. You can follow any responses to this entry through the
RSS 2.0
feed. Both comments and pings are currently closed.