It's been raining a lot. Everything is soaked and mosquitoes are out in force like I haven't seen in years.  Thought I'd take this opportunity to write with no real subject in mind… Just some blah blah blah on this and that. 
There is no deadline.  Nothing that must be written here. Yet it is a little break from the day to day of work, dishes, laundry, bills… you know.
A blog break.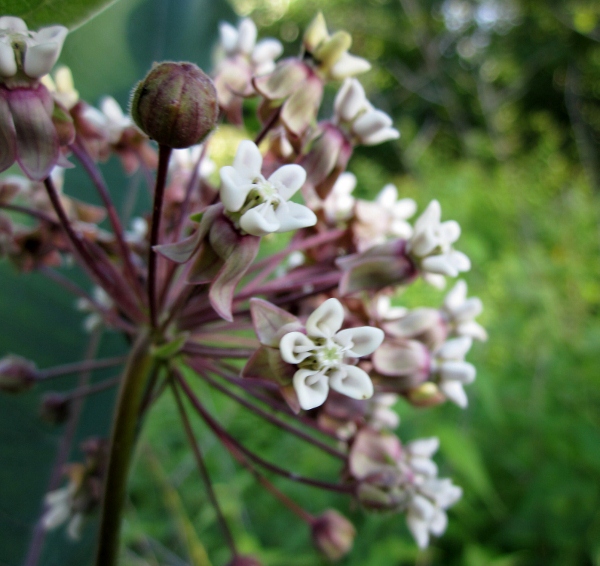 The Monarchs are back this year thankfully.  Perhaps it's due to my resisting pulling the wild milkweed.  The milkweed has also escaped the weedwhacker. Whatever the reason, I'm glad they're back.  Their presence was missed last year.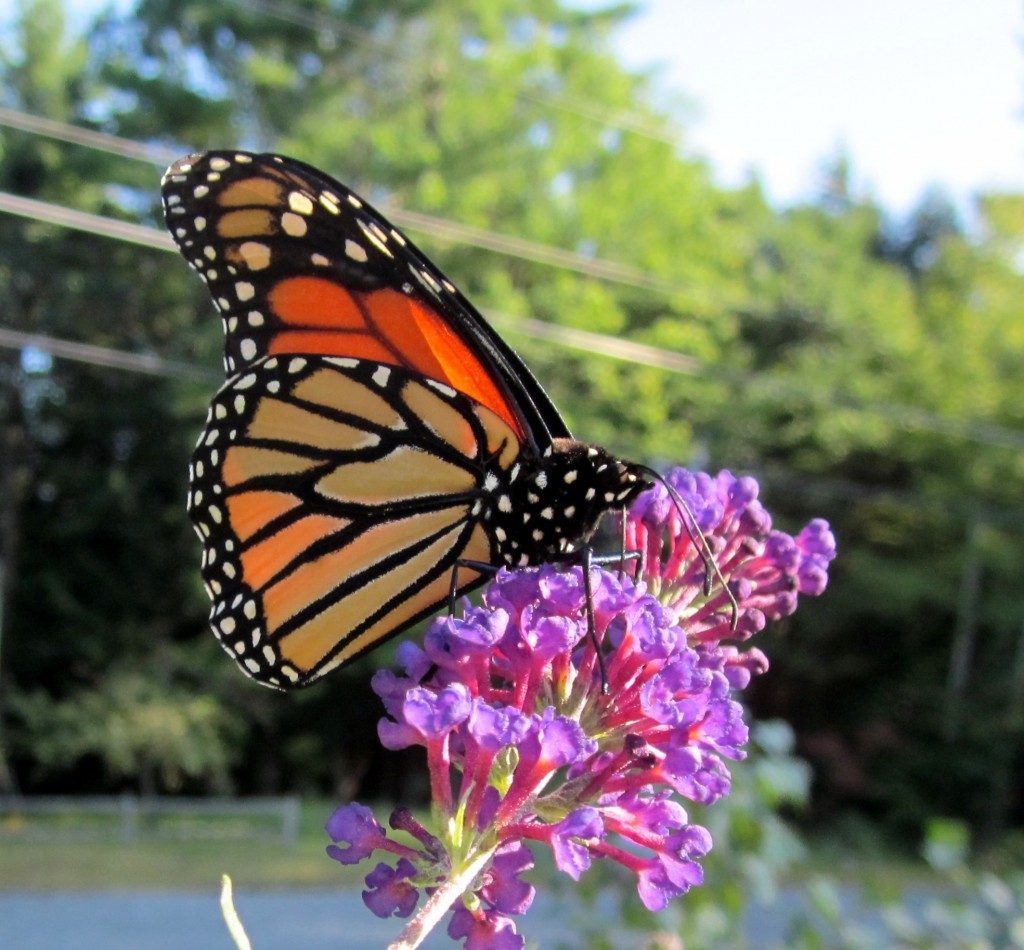 Monarchs practically live on our Buddleia. There is good reason Buddleias are called Butterfly Bushes, and that is good enough reason to grow them.
I noticed the Monarchs seemed to have a preference for my Meteor Sedum.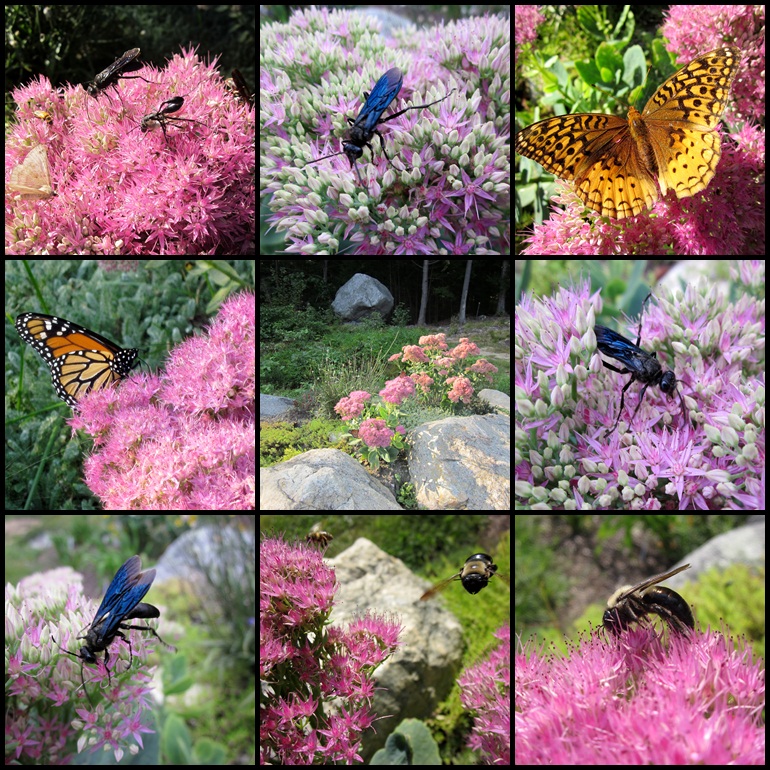 As did many others. If you look at the center picture, you will see Sedum Spectabile Brilliant behind Sedum Spectabile Meteor. Brilliant did not get as much activity.
I've been trying to enjoy what is left of simple Summer…
though Summer has left and nothing seems simple.
And yet preparing for what is next…
What is next?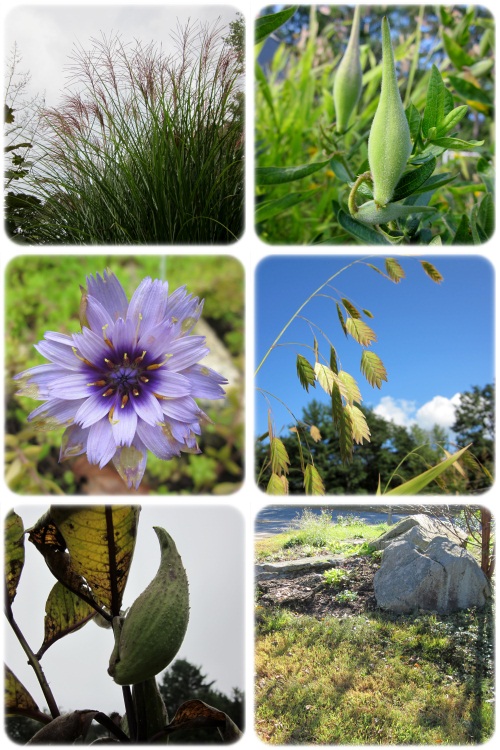 During this transition of Seasons I feel like I'm losing my focus.  Like I'm losing control as we slip into Fall.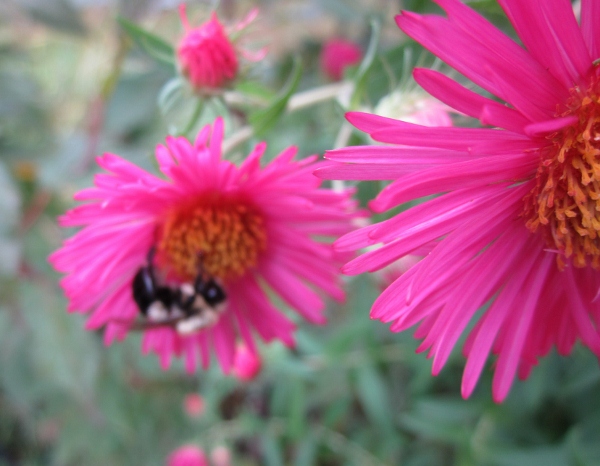 Yet, we are already Falling. The air is turning cold, which just gives me another reason to stay inside. So many people say they love Fall. Really.
Precious little of the usual bright leaf colors so far this year. We New Englanders do get spoiled when it comes to Fall foliage.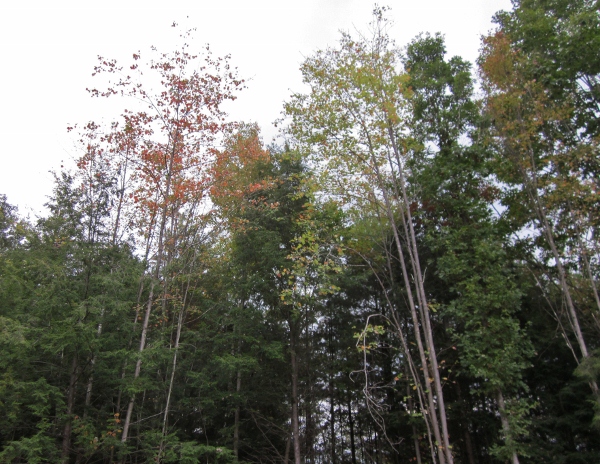 Not so much weeding to be done now.  Well surely I could find some, but the mosquitoes won't allow it anyway.  They are not staying in the wooded areas as they should be. They are thriving in these moist conditions, as is the moss.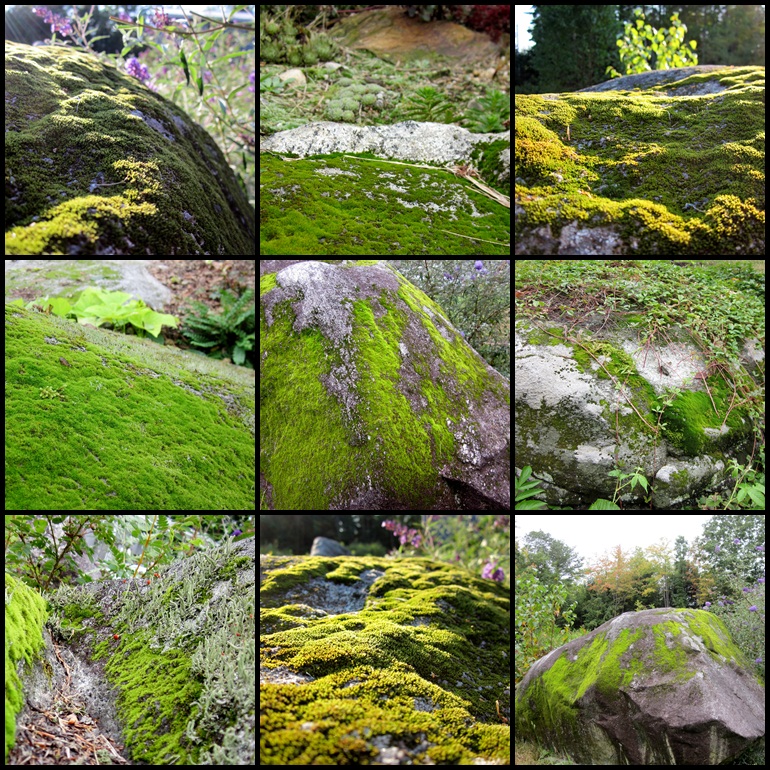 I don't believe I've ever seen so much rich green moss. If you look carefully at the second picture in the top row, you will see that the moss is even growing among the Hens and Chicks.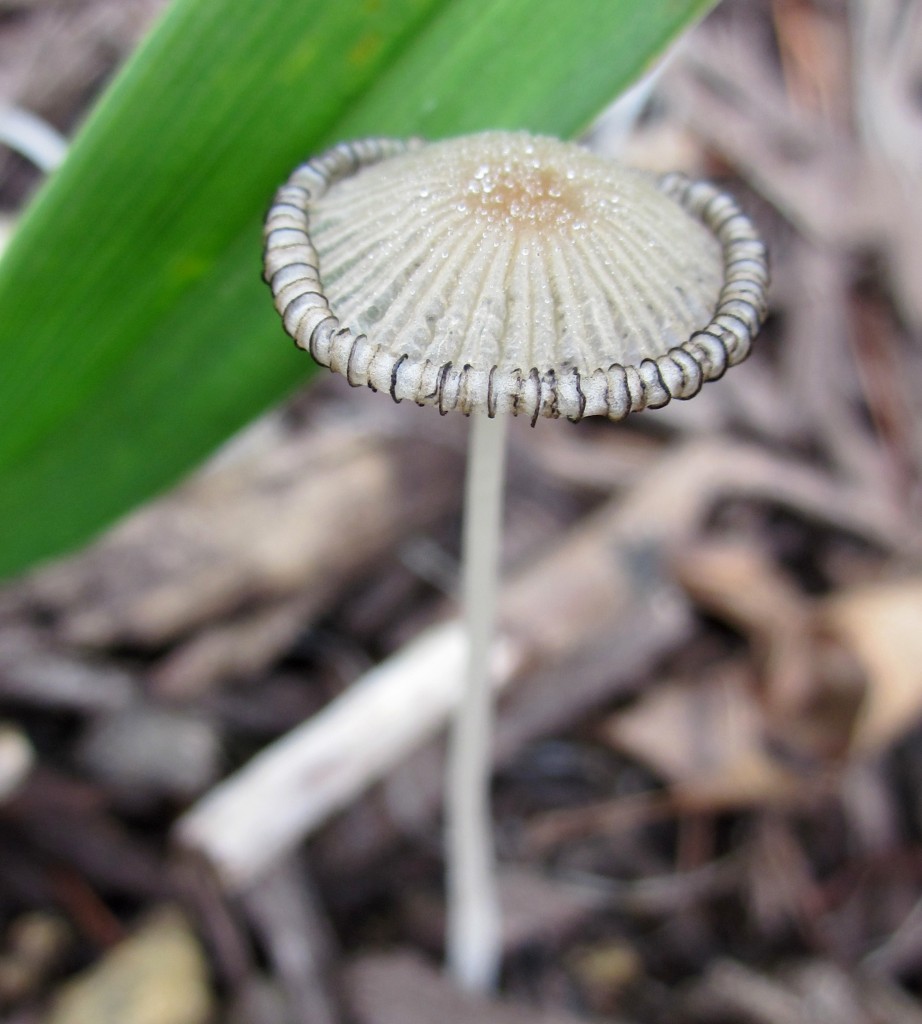 We also have interesting mushrooms. 
The one above is small. Daylily foliage is behind it.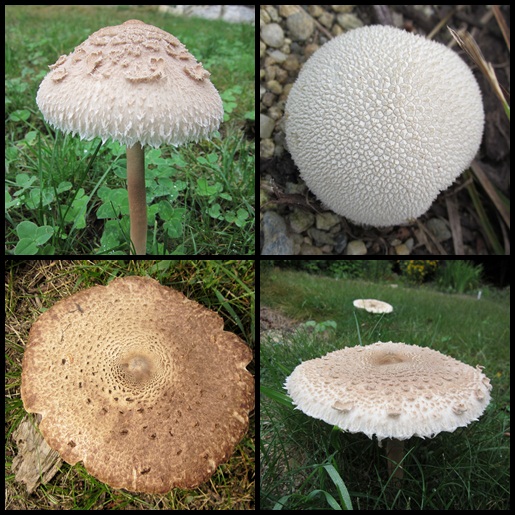 I've been a Fast and Furious gardener lately.  Anything done outdoors, including taking pictures, is done quickly in short bursts.  When it's not raining that is. I have been waiting for a break to do some planting, dividing…
This is a time for gathering seeds, cuttings… thoughts.
Thoughts that are scattered as seeds going in several different directions.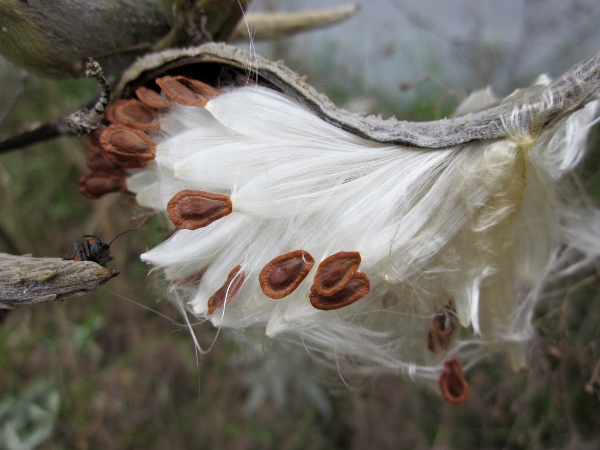 Some to plant, some to share.   
Some to let nature take it's own course.
Which plants are worthy of my efforts?
Will I do geranium cuttings again?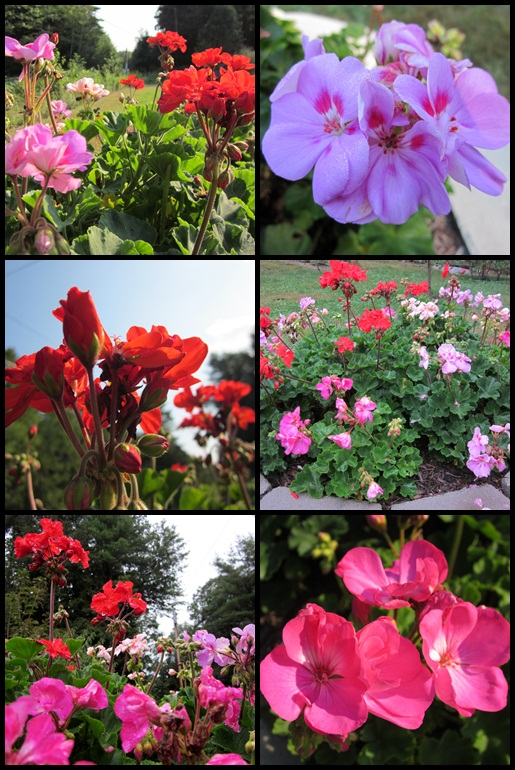 Perhaps not as many as last year though. I want to save room for growing the plants on my wish list.  Hmmm…Where did I put that list?
I think I'll skip the Sweet Potato Vine cuttings.  They took so long to spread once planted outside and required frequent watering inside all Winter.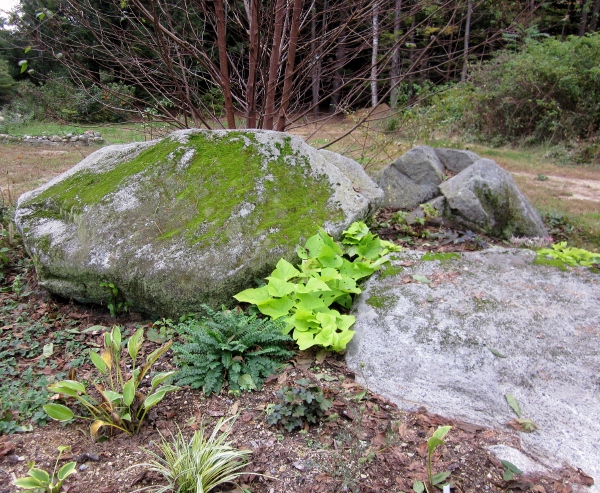 Maybe I'll take a few Coleus cuttings.  That should be easy.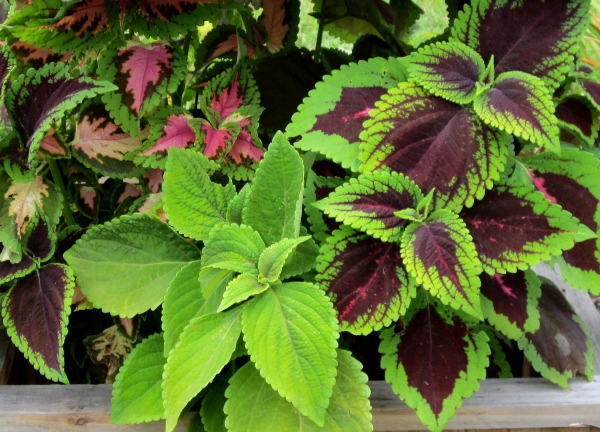 4 O' Clocks filled in some bare spots nicely, however, I mostly saw the opened flowers only as I was leaving for work. Mostly I saw them closed.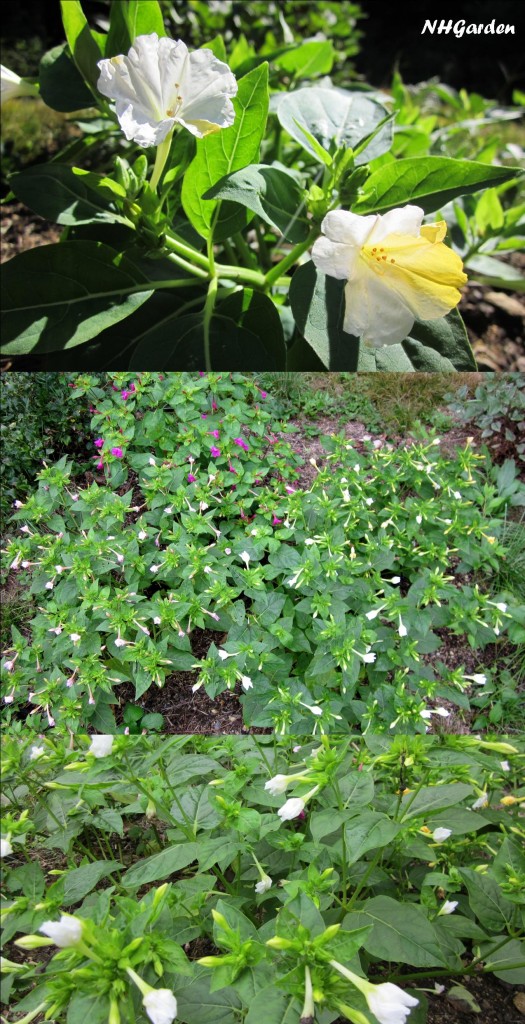 I'm taking notes and making lists. Getting back into focus.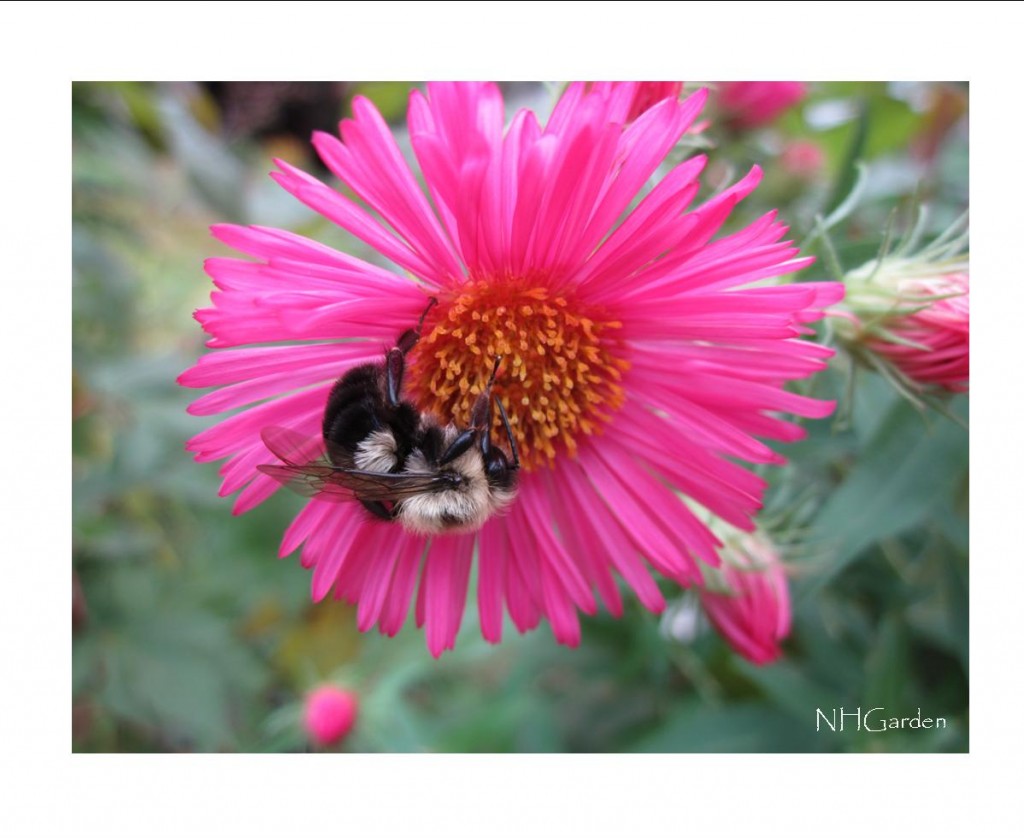 Back to the day to day…
til my next break. 
 I am linking up with Mary at Little Red House for Mosaic Monday.