I wanted to have a way to view my daylily collection with their names.  There are 39 of my daylilies shown in the chart below.  They are in alphabetical order.  I did not include any that have not bloomed here yet.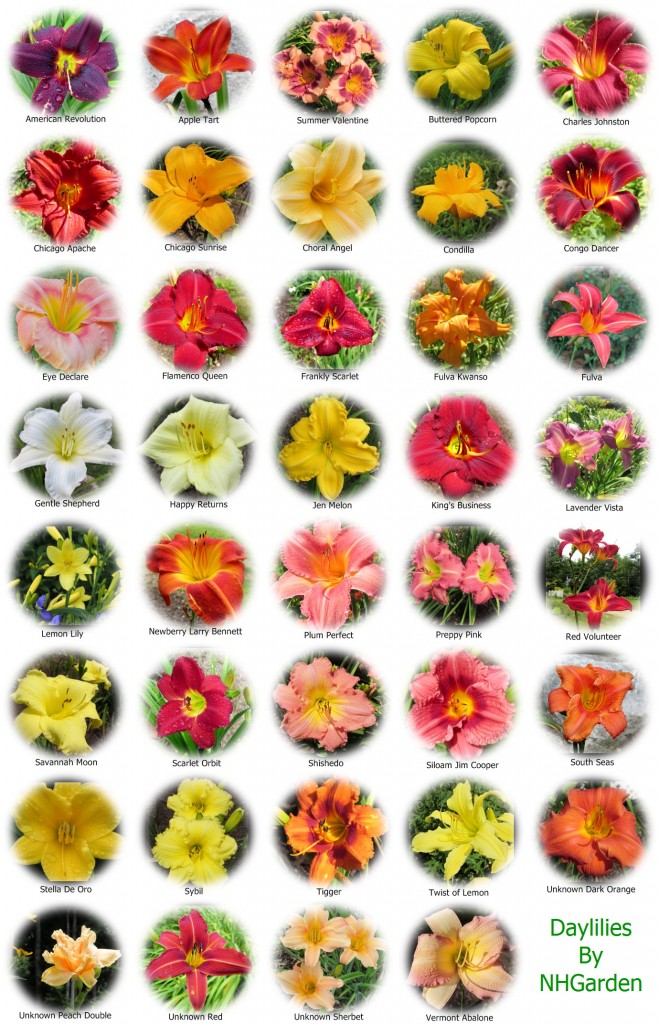 Hopefully I will get some good photos of the following next year:
Ruby Sentinel, Matt, Strutter's Ball, VT Lemon Cream, VT Ovation, Lord Jeffrey Amherst, Zona Rose, Wynn, Caviar, Guardian Angel, Dark Rose, Dashing Prince, Red Ribbons, Little Fantastic, Sable Song, Christmas Carol, Bonanza, Fire Escape, Dream Legacy, Pardon Me
Two daylilies are blooming today!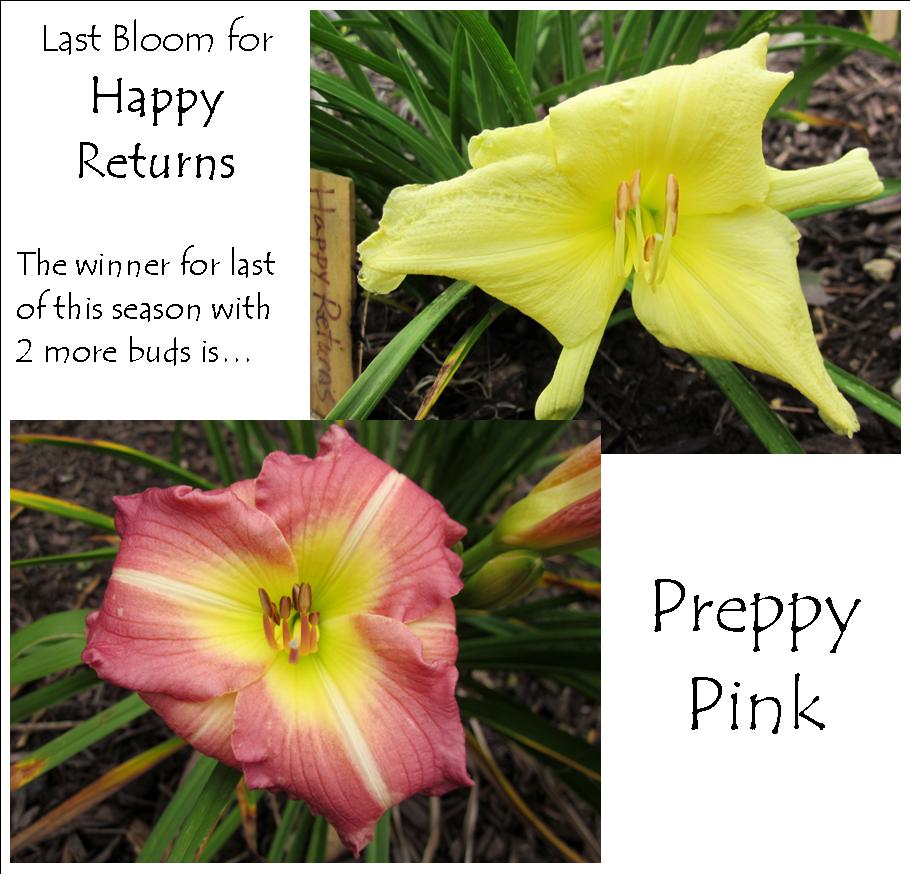 UPDATE: I just deadheaded what I thought was the last Happy Returns Flower when I noticed two more little scapes… so it isn't over yet!
I am linking this post to Mary at The Little Red House.  She hosts Mosaic Monday.
http://dearlittleredhouse.blogspot.com/2011/09/mosaic-monday-san-francisco-landmarks.html