Ready or not it is October and the Fall season has arrived.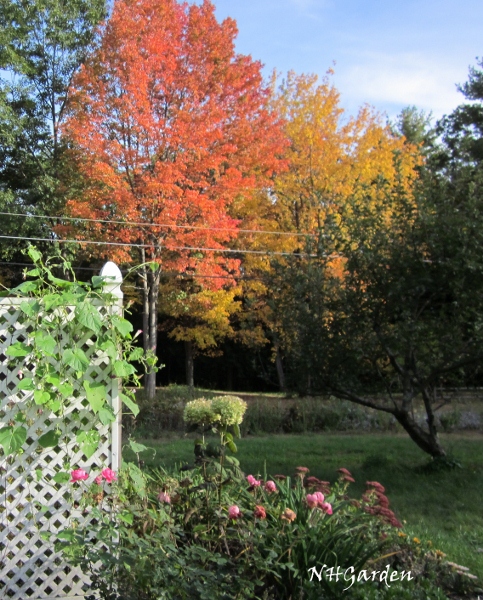 So what is blooming here at NHGarden? 
The question should be, "What is NOT blooming?" I mean seriously there is a lot that is NOT blooming now.
I have made a point of going out in the yard each day, and did manage to find a few things that are still flowering.

Rudbeckia, Sedum, Buddleia, Geranium, Boltonia, Sweet William, Anise Hyssop, Tradescantia, Cranesbill and Tall Phlox are shown above.
Roses are hanging in there.
A Morning Glory vine is wrapped tightly around Pink Double Knockout Rose.
A Mini Rose is in the Center and Knockout Radrazz is still budding on the Right.
Pollinators are getting together. Three Toxomerous Hoverflies meet up on Coreopsis.

 I think there is another one under this Tall Phlox flower.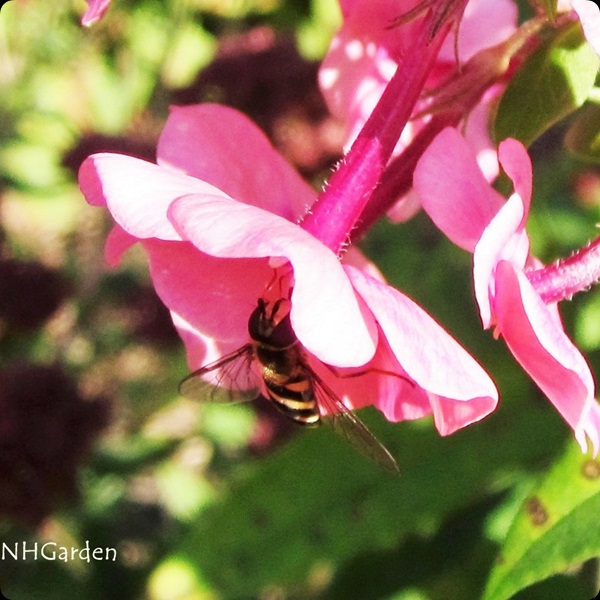 Bumble Bees having a big bash on Gaillardia.

Plant foliage has changed.

Oenothera, Hosta, Balloon Flower, Peony, Monarda, Fern, Kopper King Hibiscus, Sedum and two Columbines are shown above.
Notice the Liatris below.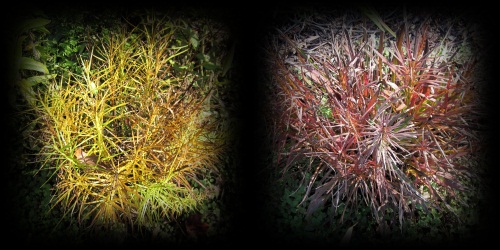 White Liatris is on the Left and Purple Liatris is on the Right. I never realized the difference in their foliage before.
Still some ferns are green.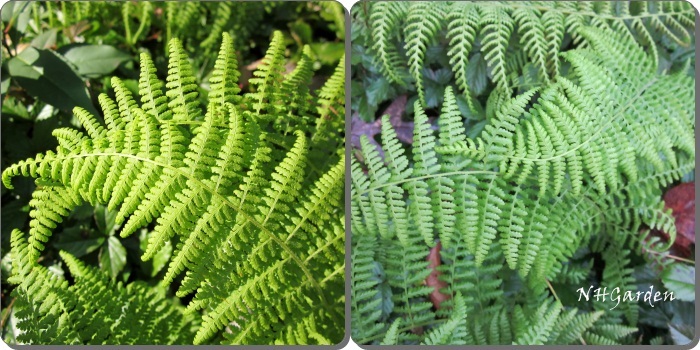 The Pond Garden is also quite green.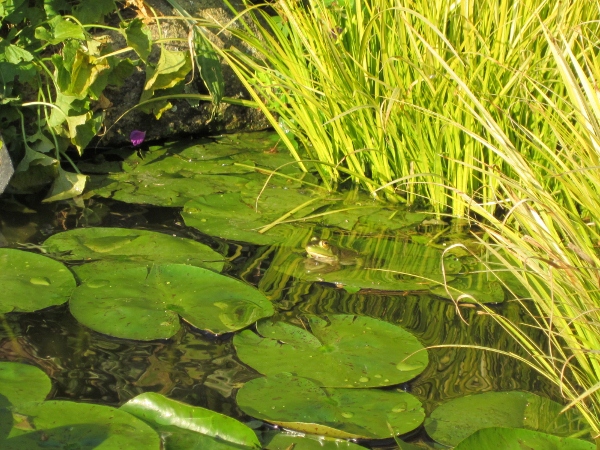 Fall is a great time for grasses like Miscanthus…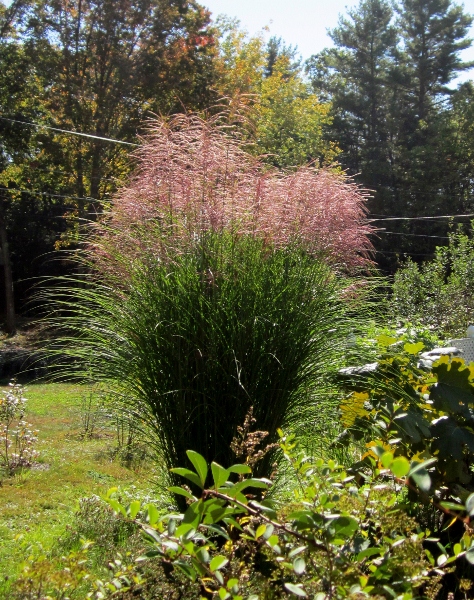 And Northern Sea Oats.
Bush Cherry, Rhododendron, Blueberry and a mystery plant… Do you know what it is?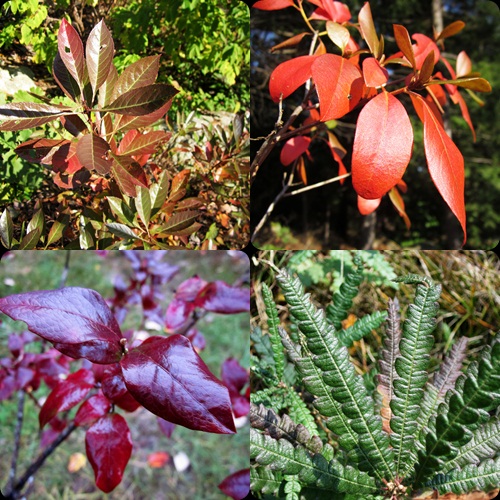 Tree leaves are going through their colorful changes. The Sumac really stands out with it's neon orange.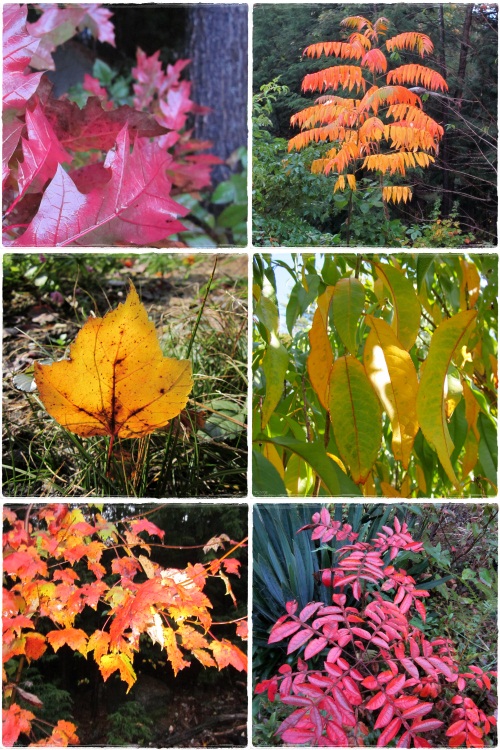 Shown above are Oak, Sumac, Maple Leaf, Peach, Maple and Shiny Sumac.
Crabapple Trees are loaded with bright red crabapples.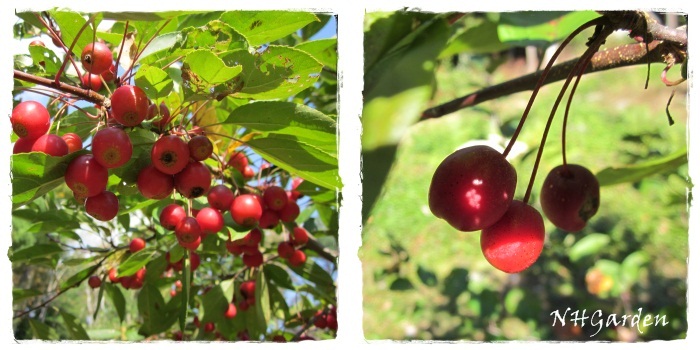 Compost in the making.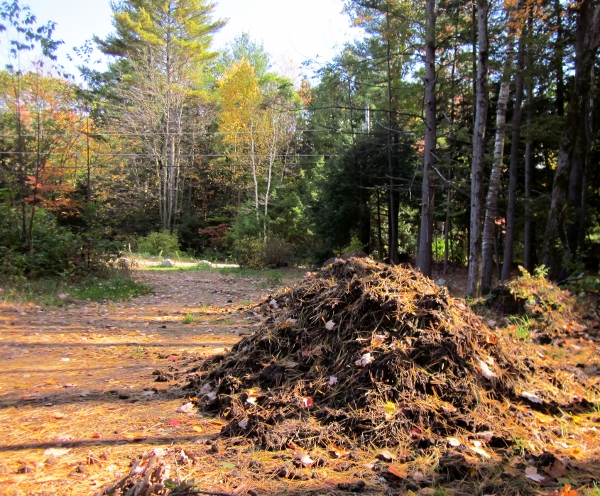 and something is blooming in the house…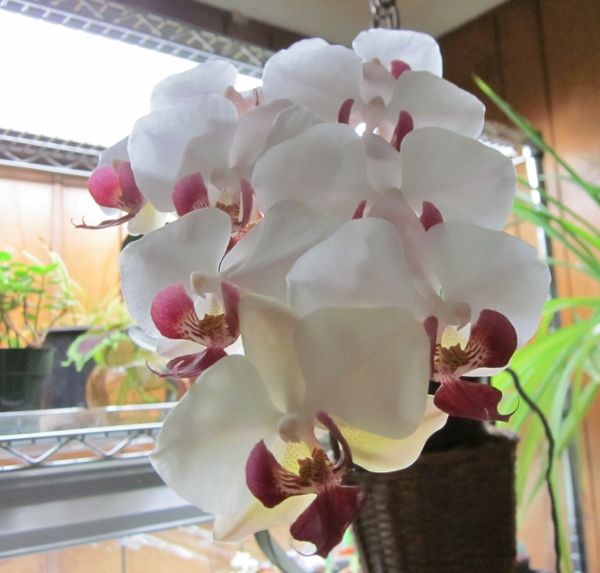 Linking to Carol  GBBD at May Dreams Garden
This entry was posted on Sunday, October 16th, 2011 at 1:51 AM and is filed under
Annuals
,
Observations
,
Perennials
,
Thoughts
. You can follow any responses to this entry through the
RSS 2.0
feed. Both comments and pings are currently closed.